Gods Message to You
About Jesus Christ
Jesus Christ, the living Son of God, has said and done things which are of great importance to you. In the Bible, God has not only recorded the life, death and resurrection of the Lord Jesus Christ, but He has also revealed His dealings with mankind. These are truths which nobody can afford to ignore.
Every aspect of the life of the Lord Jesus Christ gives weight to what He says about Himself and about you.
His existence in history cannot be denied. He was born in Bethlehem, walked this earth, lived a sinless life, performed miracles, taught wonderful things, died on a Roman cross and rose again from death.
Without force, money or an earthly kingdom, He left a mark on this world like no other person in history. He never wrote a song, yet has been the theme of more songs than all others combined. Even the numbering of our years commemorates His birth.
Other religious leaders came to live – He came to die. Other 'messiahs' chose the rich and influential as disciples but He chose the poor and the despised. Others say, "Follow me and I will show you the way", but He said "I am the way, the truth and the life." Others claim to be messengers from God but He said, "I and the Father are one." All other leaders died, and remain dead, but three days after He died, He rose again so as to prove His claims and promises. You cannot afford to ignore this person !
Every consideration of the history of this remarkable book, and the way that it speaks of the difficulties which we all face today, gives authority to its claim to be the true Word of God.
Its origins date back three thousand five hundred years and its contents cover the whole history of mankind. It was written by forty different men over a period of fifteen hundred years. In fact, most of its writers never knew one another, yet they declared a single harmonious message of salvation from sin and punishment through God's one and only Son and Saviour, the Lord Jesus Christ. Many accuse the Bible of contradictions without stopping to think of the amazing unity of its message over so long a history and through so many different writers. Clearly, one great mind must have co­ordinated this work.
It was not written by scholars. Men have tried to discredit and destroy it, explain it away and change its message, but it lives on. It continues to be printed by the million in more than a thousand different languages and is read by more than any other book. The Bible has endured the test of time.
It tells us the truth about ourselves – it doesn't gloss over our faults, imperfections, inabilities or sins. That is the real reason why many people don't want to read the Bible – not because they can't understand it, but because they are afraid that they understand its message all too well !
It tells us the truth about God. Like no other book in the world, the Bible claims to be God's book – God's Word. It reveals Him as the great Creator God who is holy and just in all His works and will. The salvation and deliverance of sinners, like us, is entirely in the hands of a sovereign and gracious God. You cannot afford to ignore this book!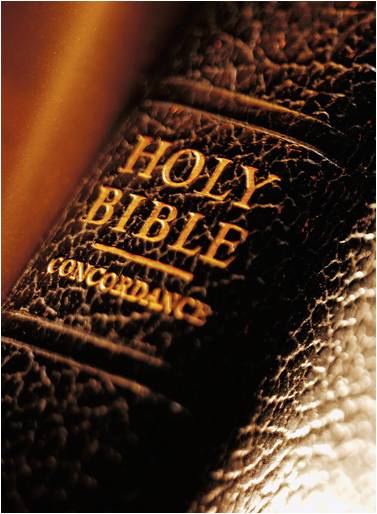 ---
About You!
Where do you stand regarding these things? Just look at yourself for a moment in the light of what the Bible teaches about you.
God says, "There is none righteous, no not one. There is none who does good, no not one. All have sinned and fall short of the glory of God" (Romans 3:10-12,23). "It is appointed for men to die once, but after this the judgement" (Hebrews 9:27). What will it be like to be judged by God?
His judgement will be thorough, for God says, "The judgement of God is according to truth…do you think that you shall escape the judgement of God?" (Romans 2:2-3).
His judgement will be fair. God's Word says, "The cowardly, unbelieving, abominable, murderers, sexually immoral, sorcerers, idolaters and all liars shall have their part in the lake of fire – the second death" (Revelation 21:8).
His judgement can be averted. "For God so loved the world that He gave His only Begotten Son, that whoever believes in Him should not perish but have everlasting life."
"He who believes in the Son has everlasting life; and he who does not believe the Son shall not see life, but the wrath of God abides on him" (John 3:16, 36). Therefore, the only alternative to judgement is to accept the sacrifice of a perfect life, substituted for you. Jesus Christ has already dealt with the reality of God's punishment of sin when He suffered and died on the cross for our salvation.
"The wages of sin is death, but the gift of God is eternal life in Christ Jesus our Lord" (Romans 6:23).
At Aughton Park we believe and teach God's Word: nothing more, nothing less, nothing else! If you view your life seriously then you should consider your eternal soul in the light of God's Word. At our Church you will hear the message of the Bible explained as the Gospel of Jesus Christ is proclaimed. 'These are written that you may believe that Jesus is the Christ, the Son of God, and that believing you may have life in His name" (John 20:31).