Aughton Park Baptist Church has been part of the local community since 1886, and we continue to hold the same Christian Gospel which was first preached by our founder members, It is this good news of the Bible which we wish to share with you.
From what we can gather, a work has existed on the present site since 1875. Aughton Moss Mission, as it was known, is believed to have been started by Railway Workers during the era when railways were expanding in the region. Around 1885 they constituted themselves as a Calvinistic Baptist Church affiliated to the Baptist Union – the current building was erected a year later in 1886.
The work was small and didn't see great numerical growth. Moving into the 20th century, the reason for this may have been due to the effect of the First World War, the depression in the 1920's, followed by the Second World War.
By the early 1950's the Church seems to have been in such a weak state numerically and financially that the members signed up to The Fuller Trust which effectively give the Baptist Union total control and rights to the Church.
Reduced to around six members in 1961, John Beattie came first as a visiting preacher and then as part-time Pastor in 1964. It was during this time that the Church started, unofficially, to break ties with the Baptist Union and starting forging links with Grace Baptist Churches.
In 1971 the Church called John Beattie to full time ministry. Numbers continued to grow and an extension (The Blue Room) was added. Sunday School and youth groups all seem to have flourished at this time. Unfortunately with the rise and influence of the charismatic movement in the late 1970's, a number of folk left the Church over gifts and contemporary worship.
John Beattie remained as Pastor until 1986 when he retired. John finished his ministry one Sunday and the new Pastor, Val Howell, took up the ministry the following Sunday. Val Howell remained at the Church until 1999 and was succeeded by Billy McCurrie in August of that year. Again, Val Howell finished his ministry one Sunday, Billy McCurrie taking up the ministry the next – this effectively gave the Church (at that time) 28 years consecutive ministry … and it's still going!
In the early 2000's the ties with the Baptist Union were finally broken and a small piece of land was purchased at the rear of the Church for a car park. The Church continues to this day to stand as a Christian witness in the Aughton Park area.
Pastoral Oversight:
– John Beattie (1964 – 1986)
– Val Howell (1986 – 1999)
– Billy McCurrie (1999 – to date)
What We Believe
---
Leadership Team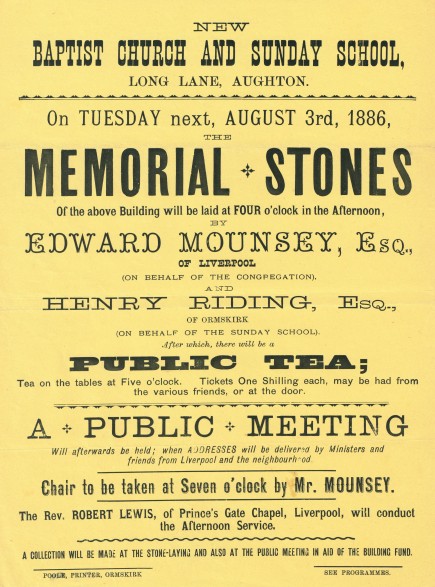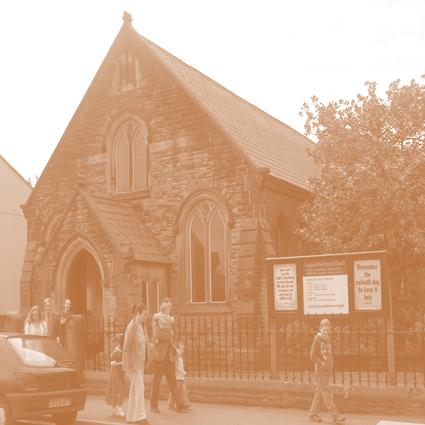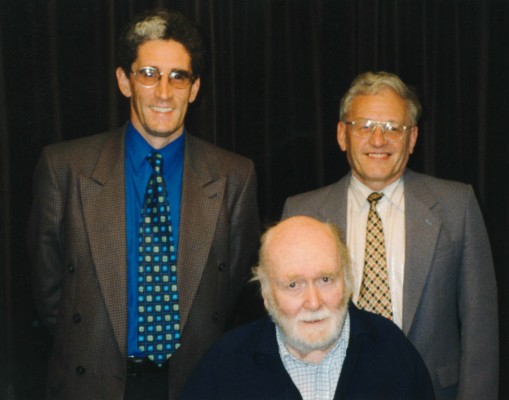 From Left to Right: Billy McCurrie, John Beattie & Val Howell
Lancashire Reformed Baptist Fellowship (LRBF)